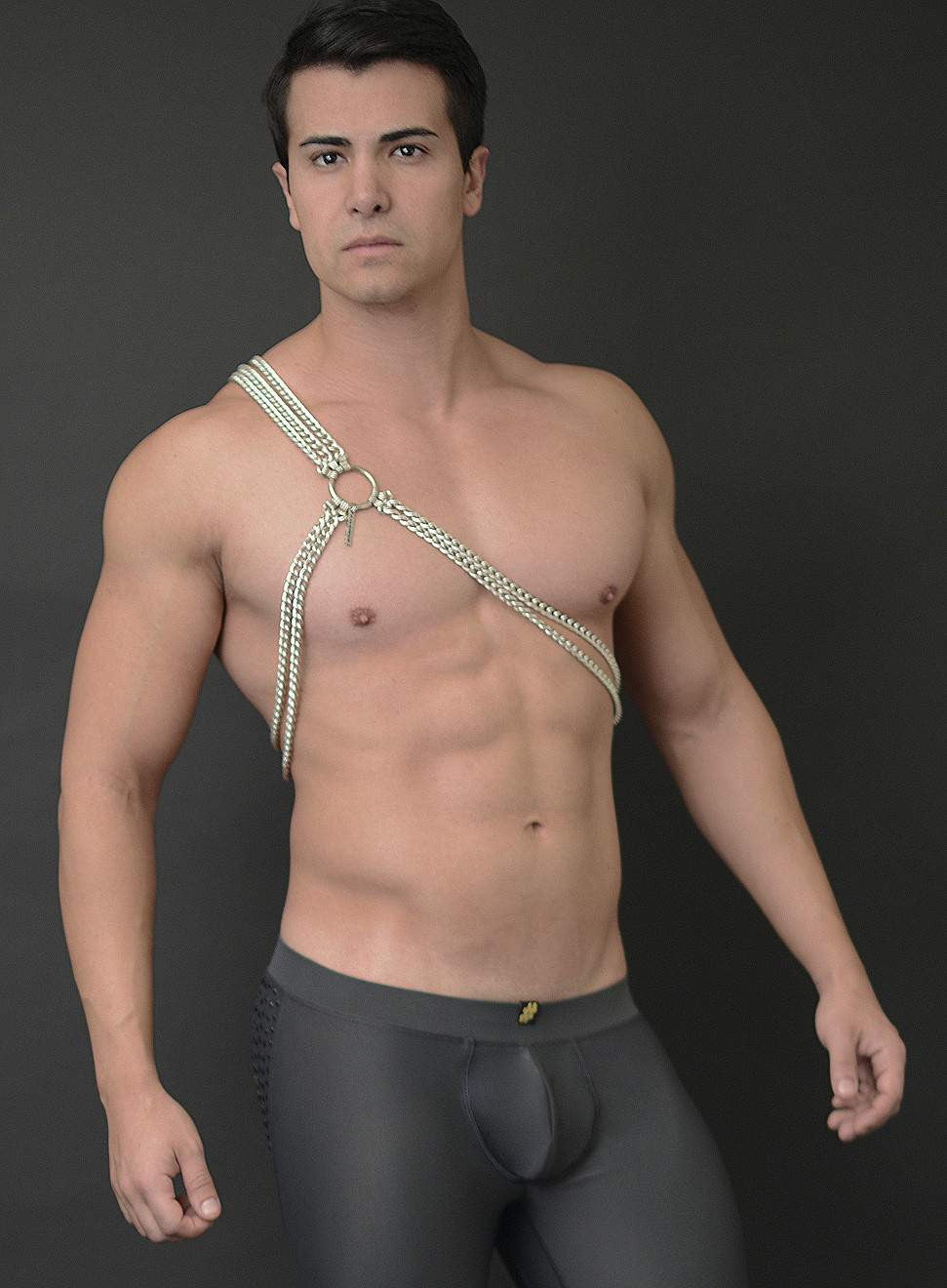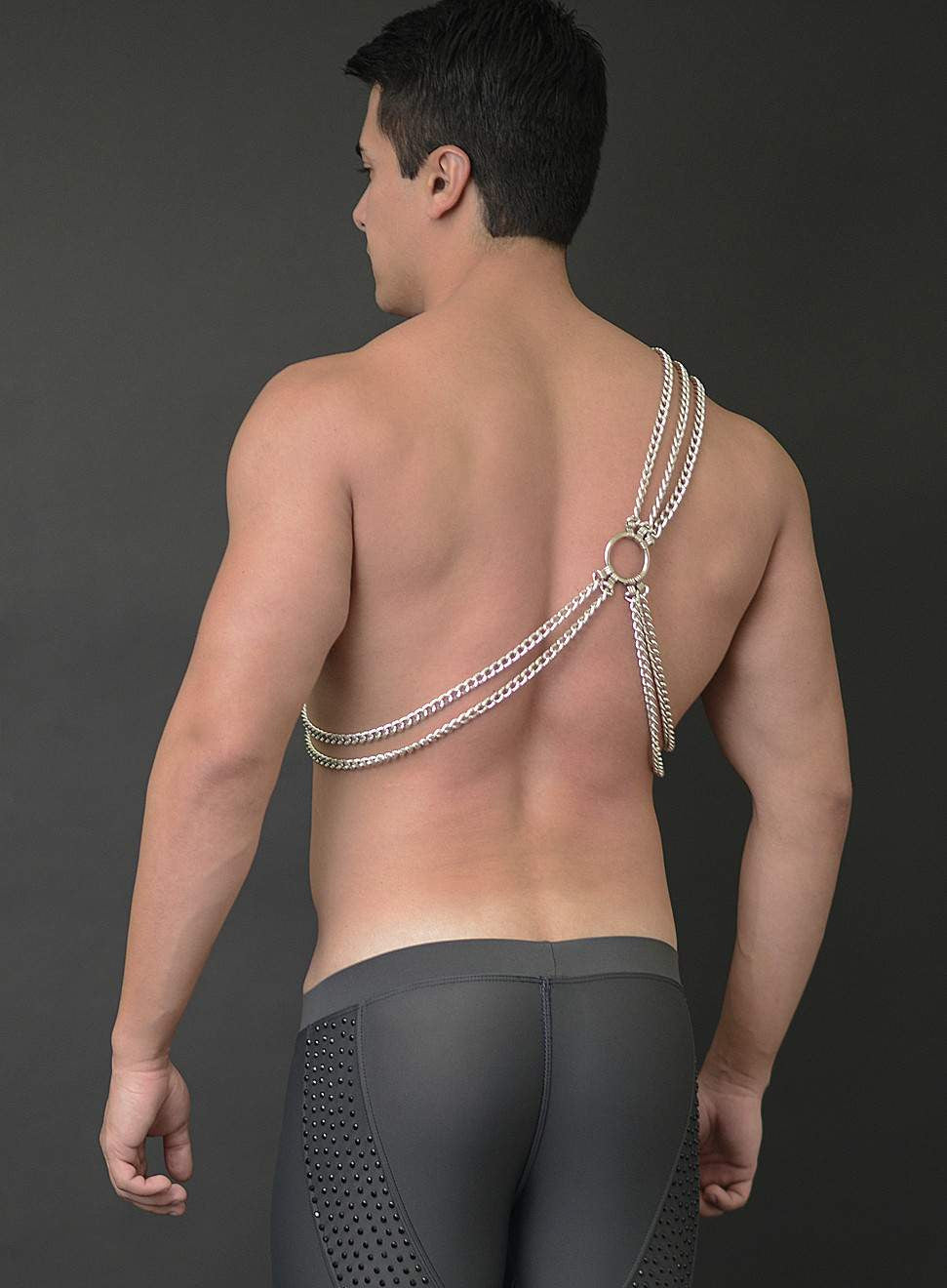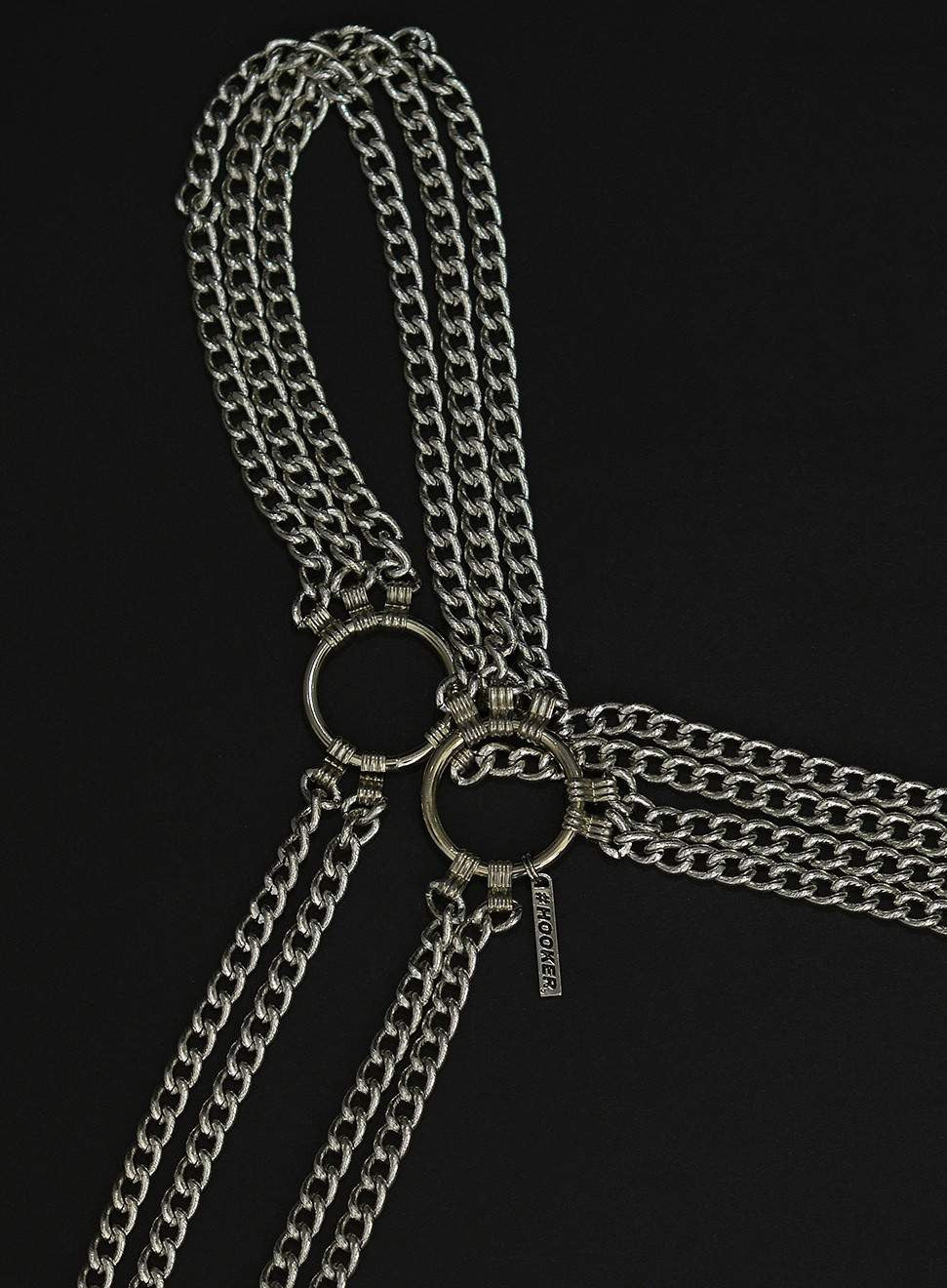 GABE CHAIN SLING HARNESS
Limited Edition - Lightweight body harness with silver tin-plating finish. Anchored from medium sized metal rings at the front and back, 3 strands of chain link drape over the shoulder and 2 strands each wrap around the torso. Slips over the head and easy to get into. Can be worn interchangeably over the left or right shoulder. This harness will accentuate the body you work so hard for. Fits most chest sizes 36" to 42". Custom sizes are also available upon request. Contact us for inquiries custom@hashtaghooker.com.
* This item may contain some nickel.